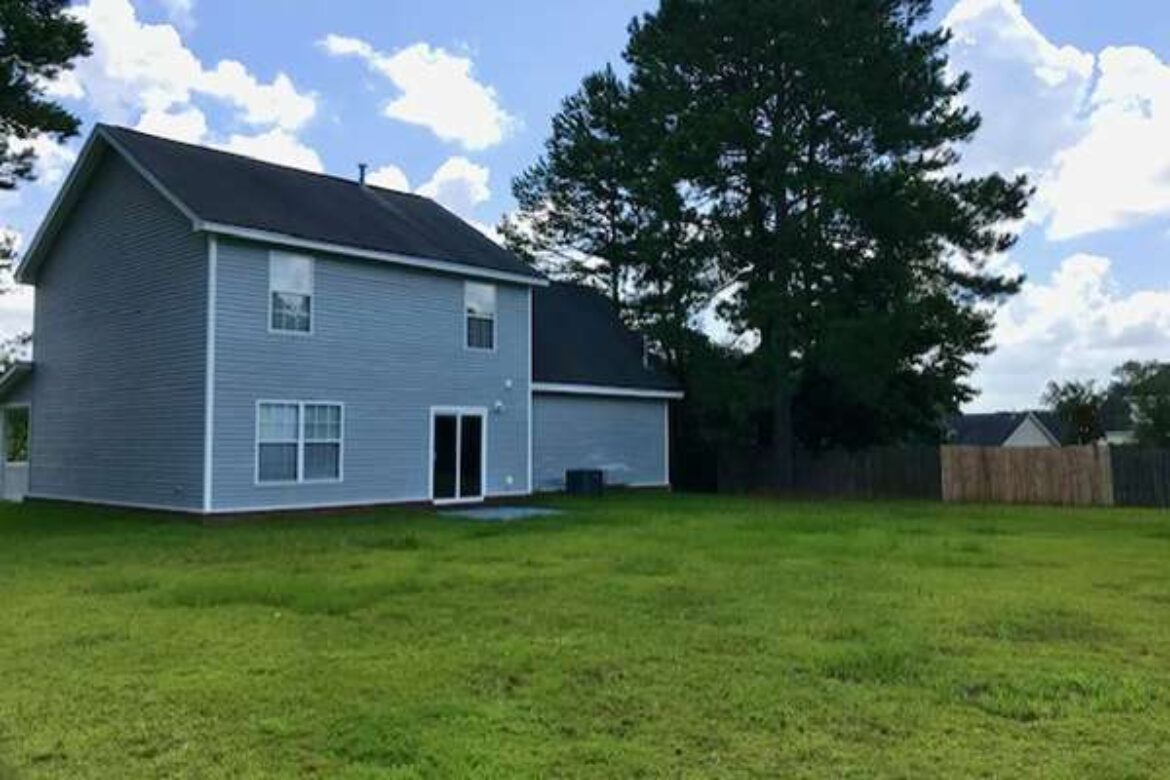 Tenant screening is a critical aspect that can significantly impact your real estate investment's success. Learn effective tenant screening tips from a renowned Charleston property company.
Scott Properties Charleston is known for its unwavering commitment to comprehensive tenant screening.
We are a team of experts dedicated to ensuring that your property investments thrive. One of the critical services that sets us apart is comprehensive tenant screening.
In this blog post, we list the methods we use to screen prospective tenants for our clients and explain why you should hire our Charleston property company for efficient documentation and screening.
Here's why screening tenants matters and why Scott Properties Charleston is your trusted partner in making informed tenant decisions:
Also Read – How to Find the Best Property Management Company for You
An AI-Powered Screening Platform
Scott Properties Charleston employs cutting-edge technology, including an Artificial Intelligence Tenant Screening Platform, to assess prospective tenants. This innovative approach ensures a thorough and impartial evaluation based on a predefined set of qualifying criteria.
Qualifying Criteria | Charleston Property Company
As a Charleston property company, we understand that thoroughness is paramount when it comes to tenant screening. Scott Properties leaves no stone unturned. Our qualifying criteria encompass a comprehensive range of factors, including:
Credit Report: An essential indicator of a tenant's financial responsibility, a poor credit score means the tenant cannot pay the rent under financial duress.
Employment Verification: Verifying employment status provides insights into a tenant's stability.
Income Verification: Understanding tenants' income ensures they meet their financial obligations.
Debt-to-Income Analysis: This analysis gauges a tenant's financial health and ability to manage expenses. If the tenant is under financial duress, they will struggle to pay rent.
Previous Rental History: A crucial step in evaluating a tenant's rental track record. A background check can go a long way in determining whether a tenant is reliable for
Criminal Background Check: Ensuring your property's and other tenants' safety and security.
Expert Decision-Making
Once all the pertinent information is gathered, Scott Properties leaves no room for guesswork. Our team meticulously reviews the data and makes a well-informed decision – either a resounding "yes" or a decisive "no." This step minimizes the risk of poor tenant selection, ensuring only qualified tenants enter your property.
Open Communication
Scott Properties understands that communication is critical. Once a tenant application is approved, their team ensures you are in the know. They provide all the details about the new tenant and are readily available to answer any questions. This transparent and informative approach keeps you informed and empowered throughout the process.
Why Do You Need a Charleston Property Company to Screen Tenants?
Tenant screening is a pivotal aspect of property management that can significantly impact your investment's success. It can be time-consuming and labor-intensive. By outsourcing this task to experts, property owners can free up their time and energy for other essential aspects.
Additionally, effective screening leads to better tenants. This, in turn, reduces turnover rates, decreases property damage, and helps maintain the overall value of your investment.
Not to forget that a Charleston property management company can handle rent collection and enforce rent payment policies more effectively. This ensures a consistent cash flow for property owners.
Hire a Reliable Charleston Property Company – Scott Properties Charleston
If you're looking for a reliable Charleston property company, we have just what you're looking for.
At Scott Properties Charleston, we review tenant applicants in detail and approve the applications only after reviewing all submitted details. Contact us to make the most of it.