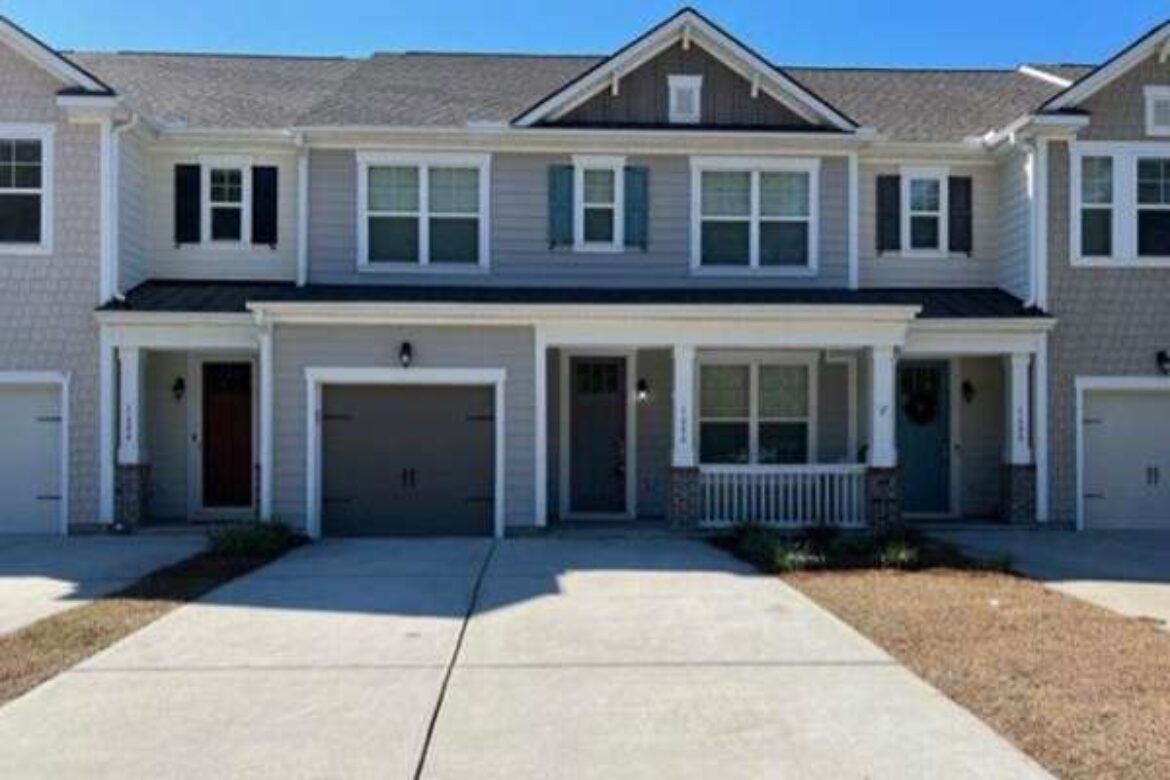 Charleston Real Estate is known for its historic mansions and beautiful waterfront residences. There are enough choices for everyone in this vibrant market, ranging from condominiums to single-family houses. The Charleston real estate industry has seen substantial expansion and competition in recent years.
It's an appealing place for buyers and sellers, with higher median transaction prices and fewer days on the market. In this blog post, our Charleston Property Management Services experts will look at the recent housing trends, the competitive character of the market, migration and relocation structures, local schools, and the influence of storms on Charleston residences.
Charleston Real Estate Market Forecast | Charleston Property Management Services
Analyzing the Charleston real estate market helps us understand how real estate is changing in different parts of the region. In this forecast, we can see how home prices in Charleston are going up and down. Charleston Property Management Services uses this forecast to make predictions and changes for the future. As we look ahead to July 31, 2024, a significant 6.8% increase is projected.
Potential Factors Influencing the Forecast
Various factors have influenced the Charleston housing and real estate market forecast. Let's take a look:
Economic Conditions: Economic stability and growth in Charleston can impact housing demand and pricing.
Population Trends: Changes in population, including migration patterns, can affect the demand for homes.
Interest Rates: Fluctuations in mortgage interest rates can influence the affordability of homes for buyers.
Local Development: New construction and development projects can impact housing supply and demand.
National Trends: Broader national economic and housing market trends can have ripple effects on Charleston's market.
Why Is Charleston a Great Place to Own Property
Flourishing Tourism
Charleston, previously recognized for its rich history extending back to the mid-seventeenth century, is rapidly gaining prominence as an appealing resort catering to discriminating guests. The city is on the Atlantic coast, with ocean breezes balancing the hot summer temperature and keeping winter's chill at bay.
The pleasant weather and surf explain why the city receives eight million tourists annually. If you own a condo or a beach home, you may rent it to visitors at a reasonable price. A significant impact for excursion rentals is high on this rise, giving Charleston property management services a chance to optimize.
A Thriving Job Market
Charleston has a thriving job market. Healthcare, aviation, tourism, and manufacturing are just a few businesses that call the city home. The major employers include Boeing, the Health Sciences University of South Carolina, and the College of Charleston. The city's robust economy and employment prospects make it an excellent location for real estate investment.
Lower Property Tax Rates | Charleston Property Management Services
South Carolina is a low-tax nation, which benefits real estate investors significantly. The state boasts one of the country's cheapest property tax rates, which may help investors optimize their earnings. Furthermore, there is neither inheritance nor estate tax in the territory, making it an appealing alternative for investments that last.
Let Our Charleston Property Management Services Help You Benefit from Charleston's Real Estate Market
Planning to move or want to rent your property? Look no further! Scott Properties of Charleston has experts to handle your property and do all the leg work for you.